Welcome to the Tinderbox Project, a dynamic hub for youth music and arts in Edinburgh.
UPCOMING EVENT, Dawanggang Concert & Masterclass, Sunday 21st Feb.
For more info, click here

Sun 21st Feb, The Caves, Edinburgh
Concert: 7.30 – 10pm, £10
Masterclass: 2-4.30pm, £10
Masterclass & Concert: £15

"Brings together the past and present, in the form of Asian folklore, sound art, Chinese opera and rock", BBC Radio 3
One of the strangest, most oddly compelling albums of the year, **** The Guardian
German Record Critics Award for Best Album of the Year
Tickets and more info here
Facebook Event here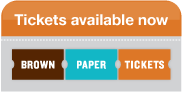 ---
What is Tinderbox?
Tinderbox finds its way into interesting places and makes things happen.  Part of it's magic comes from not quite knowing where it will take you, but thousands of young people could tell you about what it has done for them.
We provide a range of contemporary youth orchestras, workshops, creative productions, apprenticeship schemes, festivals and public events, aiming to inspire young people and involve them in the exciting contemporary arts scene in Edinburgh and beyond.
2014 Scotsman Fringe First award
2013 Scottish Jazz Awards nominee – Innovation and Education awards
"Rave Culture meets last night of the Proms" The Herald
"A spectacular modern band" The Guardian
"An Orchestral Revolution" Edinburgh Evening News